How can we help you?
We understand that today, more than ever, having a fresh, healthy, individually  packaged food option for meetings and events is important.
With no maximum of how many meals we can make, and a turnaround time of only 3 days, we can deliver meals to you that are fully customizable, hot and ready to eat.
Catering Menu
Choose 1 of each per meal
PROTEIN
MEATS
Jerk Chicken Breast
Curry Chicken Breast
Blackened Chicken Breast
Jerk Salmon
Blackened Salmon
Flank Steak
Curry Shrimp
Blackened Shrimp
Ground Turkey

PLANTS
Curry Chickpeas
Jerk Chickpeas

CARB
Jasmine Rice
Brown Rice
Sweet Potato
Quinoa

VEGGIES
Green Beans
Asparagus
Broccoli
Carrots
Brussel Sprouts

OTHER
Ground Turkey Burrito Bowl

Ground and Sweet Potato Turkey Shepherd's Pie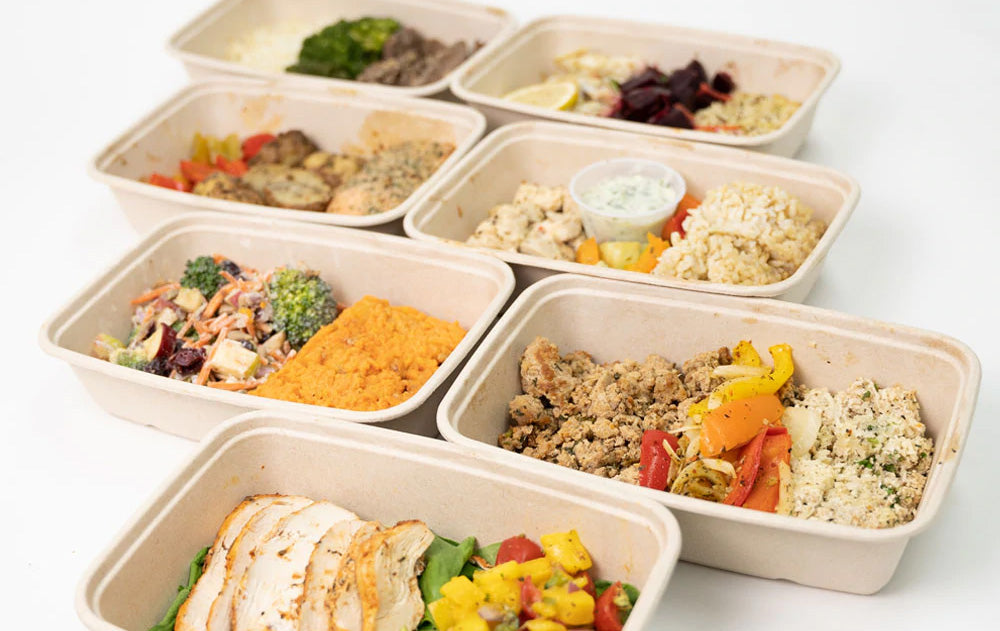 How does it work?
1. Contact us within 3 days of your meeting or event
2. Let us know what everyone wants!*
3. Free delivery day of event anywhere in the HRM
4. Hot, fresh, individual meals are ready to eat!
*minimum of 10 meals are required per order.
Contact Us
What people are saying
"Can't say enough good things about this company. Great food and lots of variety in the meals. Customer service is above and beyond and I was really taken care of. Easily the best meal prep service in the Maritimes."